Open Golf Championship St Andrews 2010
The Open Championship will be held on the Old Course From Thursday 15th to Sunday 18th Julu 2010.

Lower Largo is only about 15 minutes drive from St Andrews and is the perfect location for golfers or those wishing to attend the Open.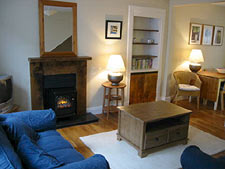 Prices for the Open Golf
Seashell self catering Cottage is available at the Open Golf Championship from Saturday 10th July, departing Monday 19th July 9 nights at £755 gbp
Our price includes all bed linen and a welcome basket.
For the comfort of our guests we operate a strict no smoking/no pets policy.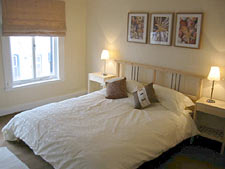 Cottage Interior
Our cottage can sleep up to five, has been fully modernized and still retains much of its traditional charm.More information on Seashell cottage
The first Open Golf Championship was played over 3 rounds at Prestwick in Ayreshire in 1860. This was organized by the Earl of Eglinton and Colonel James Fairlie. At that time a prize of a red leather belt with a silver buckle and decorations was offered.
Just 8 men played in the first challenge and Willie Park beat Tom Morris to become the first Open Golf winner. At that time no prize money was offered until 1873 Willie Park won again and received £10 in prize money. The next year with 12 contestants Tom Morris won. He and his son Young Tom Morris were to go on and win 4 times each by 1872.
When other clubs were invited and joined the famous Claret Jug was offered as a trophy to replace the belt. In 1894 other locations were added to the rota.